Customisation to our standard designs
We pride ourselves in offering a full customisation service.
We do not build to a ridged fixed format and understand the importance of customer personalisation.
Your plans will be fully developed FOC before contract signing
We will turn it into your custom floor plan based on your budget for free at no obligation
Villa Modena Example Alternative Layouts
Villa Classic Example Alternative Layouts
Villa Modena - Example Layout Options for Kitchen/Lounge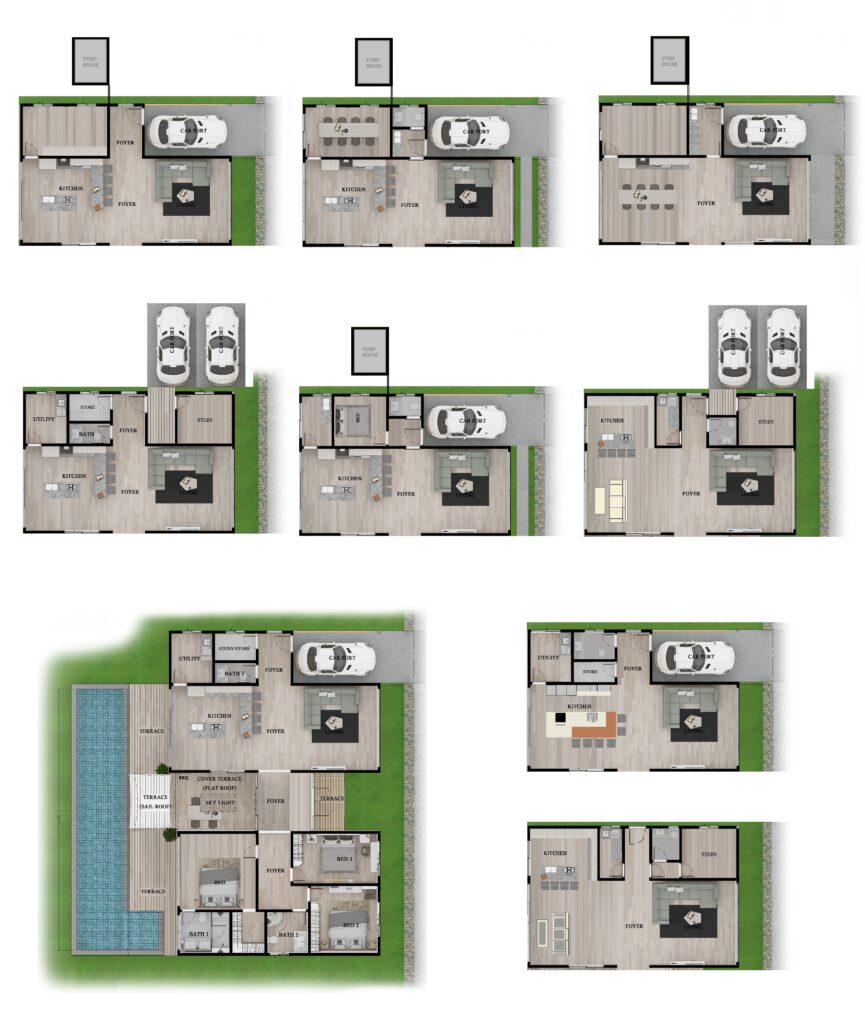 Over 40 construction drawings are produce for each villa and subject to joint review.